Welcome to Pollard+Rutherford: Your Strategic Branding and Marketing Partner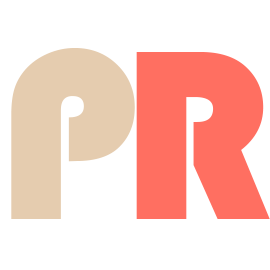 At Pollard+Rutherford, we believe that strong brands have the power to transform businesses and leave a lasting impact. We are delighted to welcome you to our company, where we offer comprehensive strategic branding and marketing solutions tailored to your unique needs.
Our mission is simple yet ambitious—to elevate brands and empower businesses to thrive in today's dynamic marketplace. We are passionate about helping our clients unlock their full potential and achieve their goals through strategic thinking, creative excellence, and measurable results.
Unleashing the Power of Strategic Branding
Branding is at the core of everything we do. We understand that a strong brand goes beyond a logo or visual identity; it represents the essence of your business, values, and promises. Our strategic approach to branding helps you differentiate yourself from the competition, connect with your target audience, and foster loyalty and trust. We work closely with you to define your brand strategy, develop captivating visuals, and craft compelling messaging that resonates with your customers.
Comprehensive Marketing Solutions
In addition to strategic branding, we offer a range of marketing services to ensure your message reaches the right audience through the most effective channels. Our team of experts excels in digital marketing, content creation, social media management, SEO optimization, and more. We combine data-driven insights with creative strategies to maximize your brand's visibility, engagement, and conversions.
Collaboration and Results
At Pollard+Rutherford, we value collaboration and consider ourselves an extension of your team. We take the time to understand your business, goals, and challenges, ensuring that our solutions align with your vision. With our collaborative approach, we create a partnership based on trust and open communication.
We believe in measurable results and continuous improvement. Our strategies are designed to deliver tangible outcomes, and we monitor key performance indicators to track progress. By analyzing data and feedback, we refine our approaches to consistently deliver optimal results for your business.
Experience the Pollard+Rutherford Difference
When you choose Pollard+Rutherford, you gain a strategic partner dedicated to your success. We are committed to providing you with innovative solutions, exceptional service, and a personalized experience that sets us apart. Our team of industry experts is here to guide you every step of the way, helping you navigate the complexities of branding and marketing with confidence.
Thank you for joining us on this exciting journey. We invite you to explore our website, discover our services, and get in touch with our team to see how Pollard+Rutherford can elevate your brand and drive your business forward.
---